Selection Guide
Explosion-proof filter press
Application:
For the sites with explosive air mixture: 1 division, 2 divisions.
For explosive air mixture: II A, II B, II C.
Temperature class: T1-T4
Indoor or outdoor
Features:
● Explosion-proof electric control cabinet is composite or integral structure, electric control cabinet is explosion isolation structure.
● The die-casting frame is alloy aluminum or weld-forming frame is carbon steel with high pressure static electricity plastic cladding on surface.
● The switch, indicate light, button, PLC, contactor and instruments are installed inside, location and remote control be selected with DCS control room.
● Explosion-proof flexible hose or armored power cables has excellent heat, oil, corrosion, water, wears and aging resistance and well flexible and stable structure.
● The explosion-proof joint is carbon steel, brass or stainless steel, its protection grade reaches IP66 has easy installation and use, broad scope of application, and high reliability characteristics.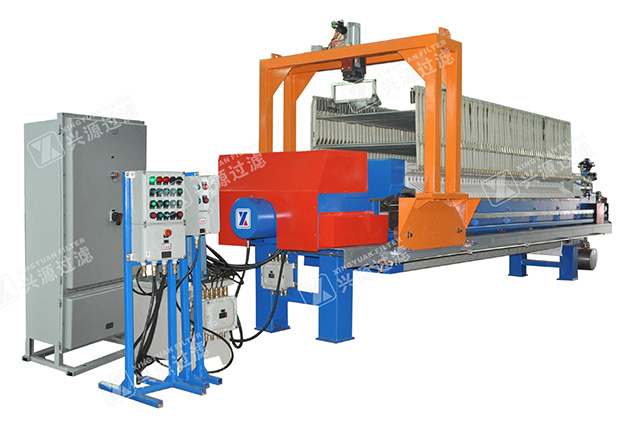 Explosion - proof hydraulic control system
Supporting the explosion-proof components of the filter press
Note: In these cases, contact XINGYUAN.