Filter Press
Membrane Filter Press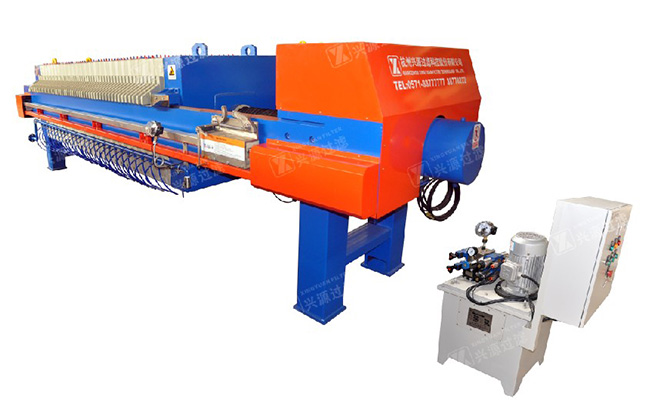 Membrane filter plates are designed similar like chamber plates described above. A flexible membrane is fixed to the support body. The material for the membranes is polypropylene. The membrane is impermeable and compresses the cake within the chamber after the filtration process is completed. Liquid or air (compressed air) can be used as membrane inflation media.
Features:
● Short filtration cycles
● Short washing cycles
● Low residual moisture
● No direct load on membrane due to press closing force
● High elasticity of membrane
● Time-independent membrane movement
● Sealing of filter plate system
● Large cross-sectional area of filtrate outlet
● Safety factor of the membrane system
Integrated membrane plate
Membrane expansion effection
There are two kinds of membrane plate, integrated membrane plate and CGR membrane plate. Xingyuan membrane plates are characterized by uncomplicated constructional setup, high functional security, anti-fatigue, anti-aging, and good sealing performance.