Filter Plate
Membrane filter plate
A flexible membrane is fixed to the support body. The raw materials for the membranes are polypropylene. The membrane is impermeable and compresses the cake within the chamber after the filtration process is completed. Liquid or air (compressed air) can be used as membrane inflation media. There are two kinds of membrane plate, monolithic membrane plate and CGR membrane plate. Xingyuan membrane plates are characterized by uncomplicated constructional setup, high functional security, anti-fatigue, anti-aging, and good sealing performance.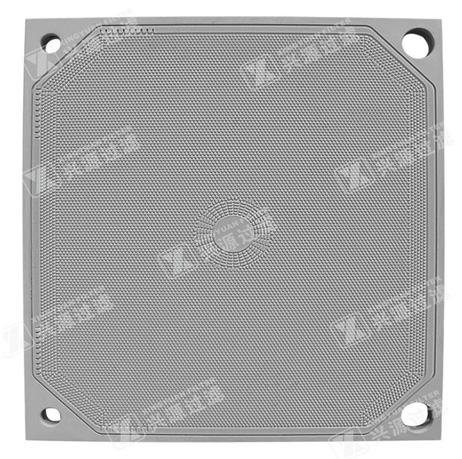 1600 corner feed PP high pressure membrane plate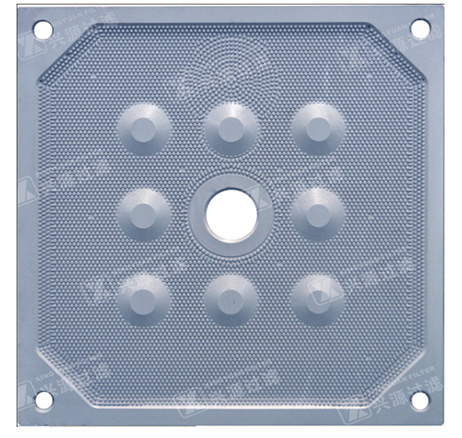 1250型 中进料聚丙烯高压隔膜板
Purpose of Xingyuan membrane plate: the end of feeding process, for filter cake squeezing, improve dewatering efficiency of filter press, improve dryness of cake and reduces labor.
In some processes can be removed from the drying procedure.
Xingyuan membrane plate filter cake washing performance is excellent and can squeeze before and after squeezing to increase blowing, to further reduce the cake moisture content and save washing water.
Rubber membrane plate
Membrane inflation effect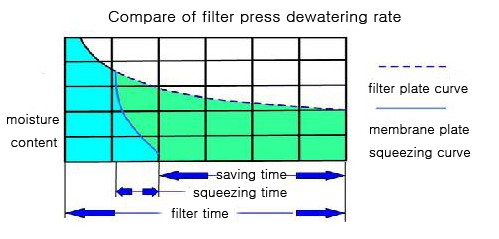 Features:
● Short filtration cycles
● Short washing cycles
● Low residual moisture
● No direct load on membrane due to press closing force
● High elasticity of membrane
● Time-independent membrane movement
● Sealing of filter plate system
● Large cross-sectional area of filtrate outlet
● Safety factor of the membrane system