Filter Press
Automatic diaphragm on the home water washing filter press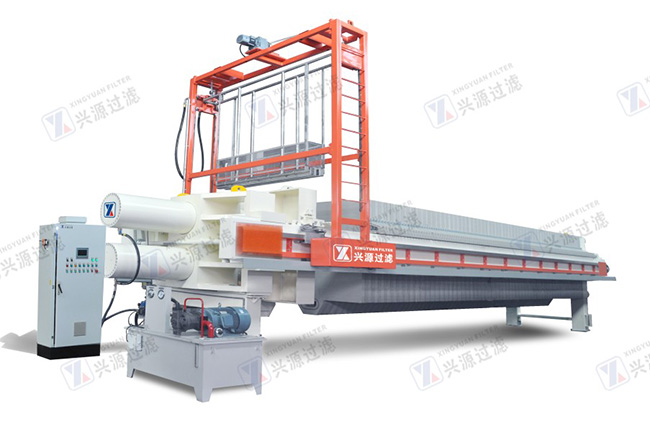 Features:
● automatic high pressure filter cloth washing, pressure, rinse clean.
● Closed brush design, scrubbing effect is significant, the washing water will be limited to the washing area, reduce the amount of external discharge.
● Close high pressure flushing, to overcome the water pressure loss, save energy.
● All stainless steel structure, anti-corrosion performance, beautiful and practical.
● Flush system is relatively independent, saving operating space.
● With the flap mechanism, flushing water can be recycled, after treatment can be reused, save resources.
● With the diaphragm press system, you can get a lower moisture content.
● assembled rack, compact structure, easy disassembly and transportation.
Applicable industry:
● Industrial and domestic sewage treatment
● Suitable for industries with high degree of automation required for filter presses