Filter Press
Automatic overhead filter press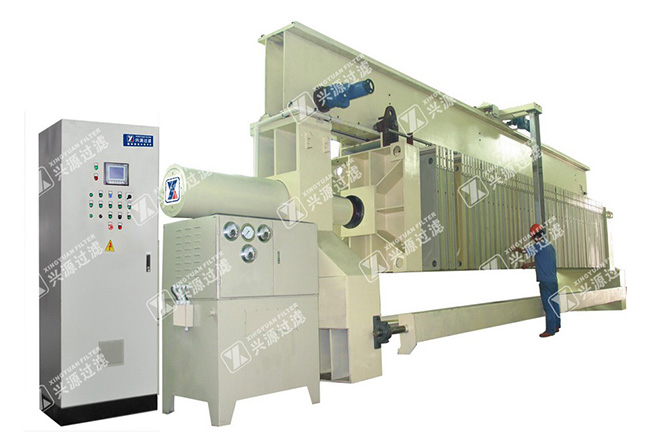 Features:
● Overhead design, plate shifting device have been placed overhead internal, drive unit and filter unit separated from the root to prevent the material on the transmission system from corrosion, suitable for corrosive material filtration.
● Automatic high-pressure cloth washing system, and placement of high-pressure water jets in the double-layer brush, nothing more than splashing, a thorough cleaning.
● The hanging filter plates are easy to replace the filter cloth, easy to check and smoother cake discharge.
● Configuring the PLC control system, HMI, easy operation, full automation.
Animation of plate shifting
Special plate shifting
Automatic cloth washing system